Legislation
Located across the street from the Capitol, the Laborers Legislative Department employs a team of full-time lobbyists that ensure the issues of the Laborers are addressed. Every legislative session, there are approximately 6,000 individual bills. The Laborers Legislative Department monitors these bills acting as necessary to ensure work opportunities for Laborers and our signatory contractors.
Working with Many Coalition Groups
We work with various coalition groups in an effort to introduce to support legislation on funding for transportation, school construction, redevelopment projects, power generating facilities, etc. Some of the alliances with which the Legislative Department works closely are:
Transportation California
Californians for Economic and Environmental Balance
California/Hispanic Chamber of Commerce
Alliance for Jobs
Association of California Water agencies
Employer Associations (Construction Industry)
Affordable Housing Coalition (Business groups, employer groups and labor)
Coalition Group on Diesel (Cleaner Fuels)
Construction Industry Force Account Committee
California Foundation on Environment and Economy
Please support our Business Manager Anthony Mireles in running for the United for 44. To register for a ballot, please click the image below.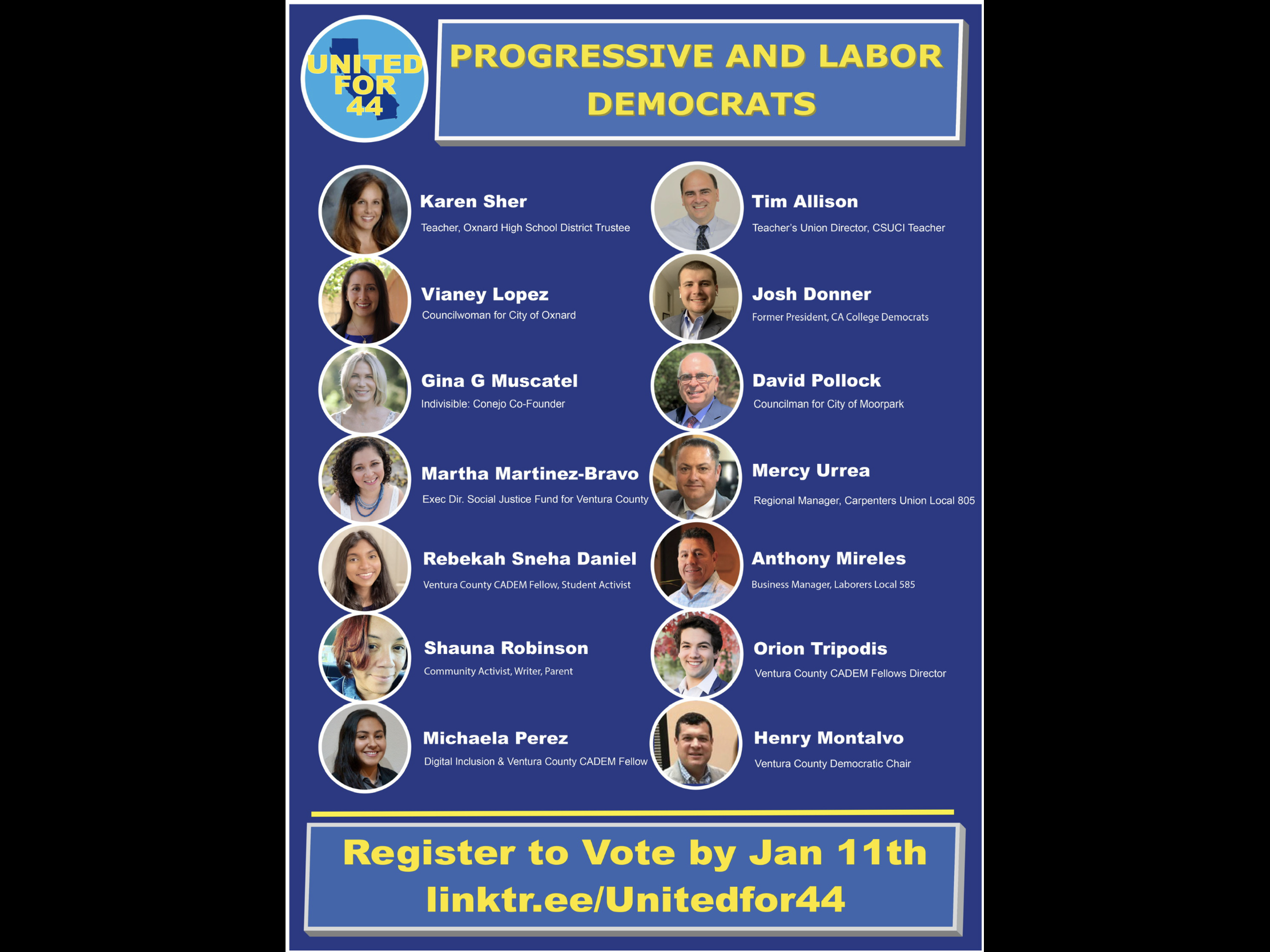 Maintaining Strong Relationship with State Agencies
The Laborers Legislative Department maintains a close relationship with state agencies such as:
EDD
Labor Commissioners office
Contractors State License Board
DIR
Cal-OSHA
Combating the Underground Economy
There is a coalition of state agencies brought to the table by the Laborers in ongoing efforts to combat the underground economy. This is an interest shared by labor and management. Through constant monitoring, involvement and participation in the legislative process, the Laborers will continue to play a key role in the construction industry.
For more information:
Jose Mejia
(916) 447-7018