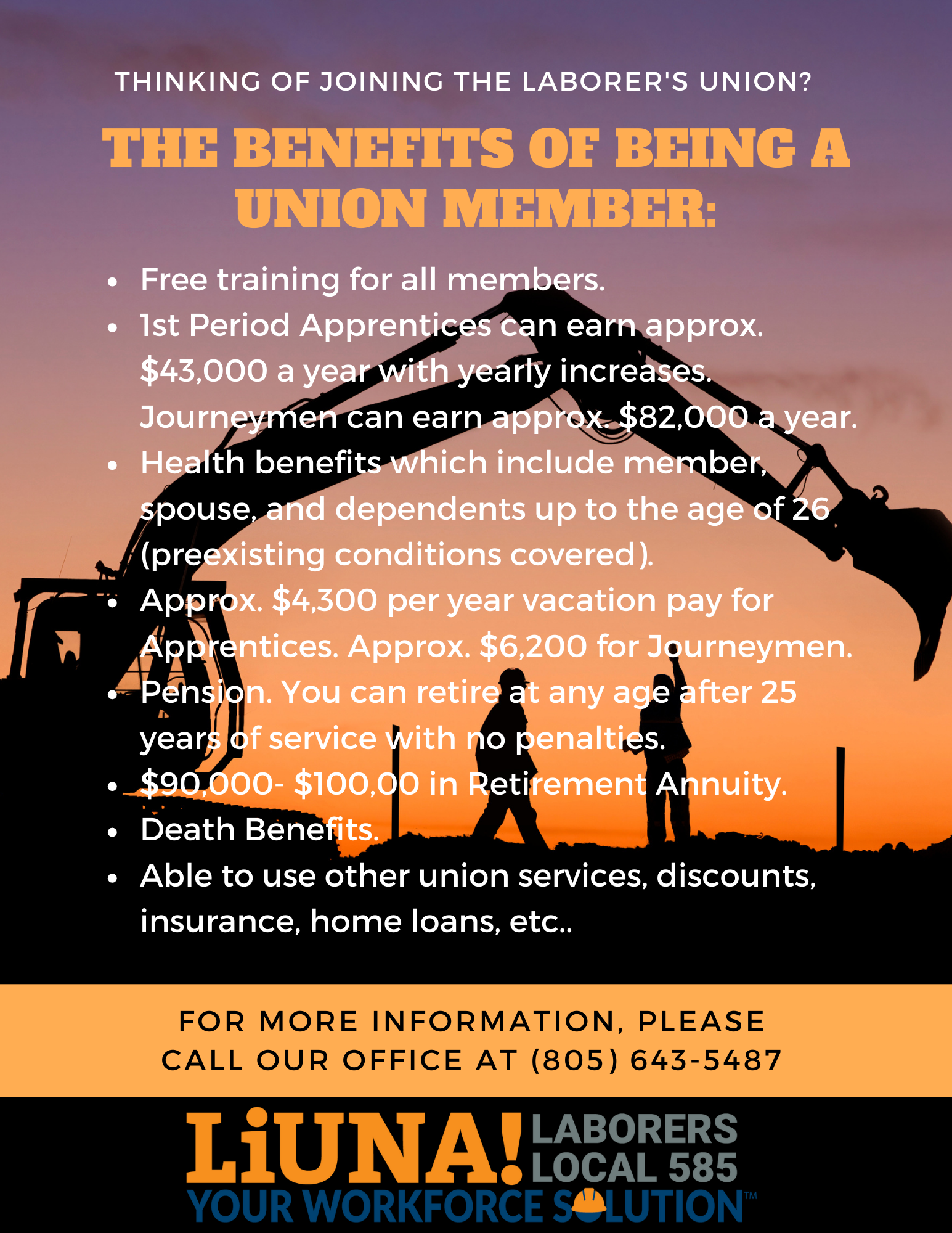 Twitter feed is not available at the moment.
Benefits of Local 585
Members enjoy benefits unheard of for non-union workers. Government statistics show that the average pay for union construction workers is more that 50% above that of non-union construction workers.
LiUNA Local 585 was formed on September 20, 1967.
Local 585 is an affiliate of LiUNA—the Laborers' International Union of North America—the most progressive, aggressive and fastest-growing union of construction workers, and one of the most diverse and effective unions representing public service employees.
LiUNA members are united through collective bargaining agreements which help us earn family-supporting pay, good benefits and the opportunity for advancement and better lives.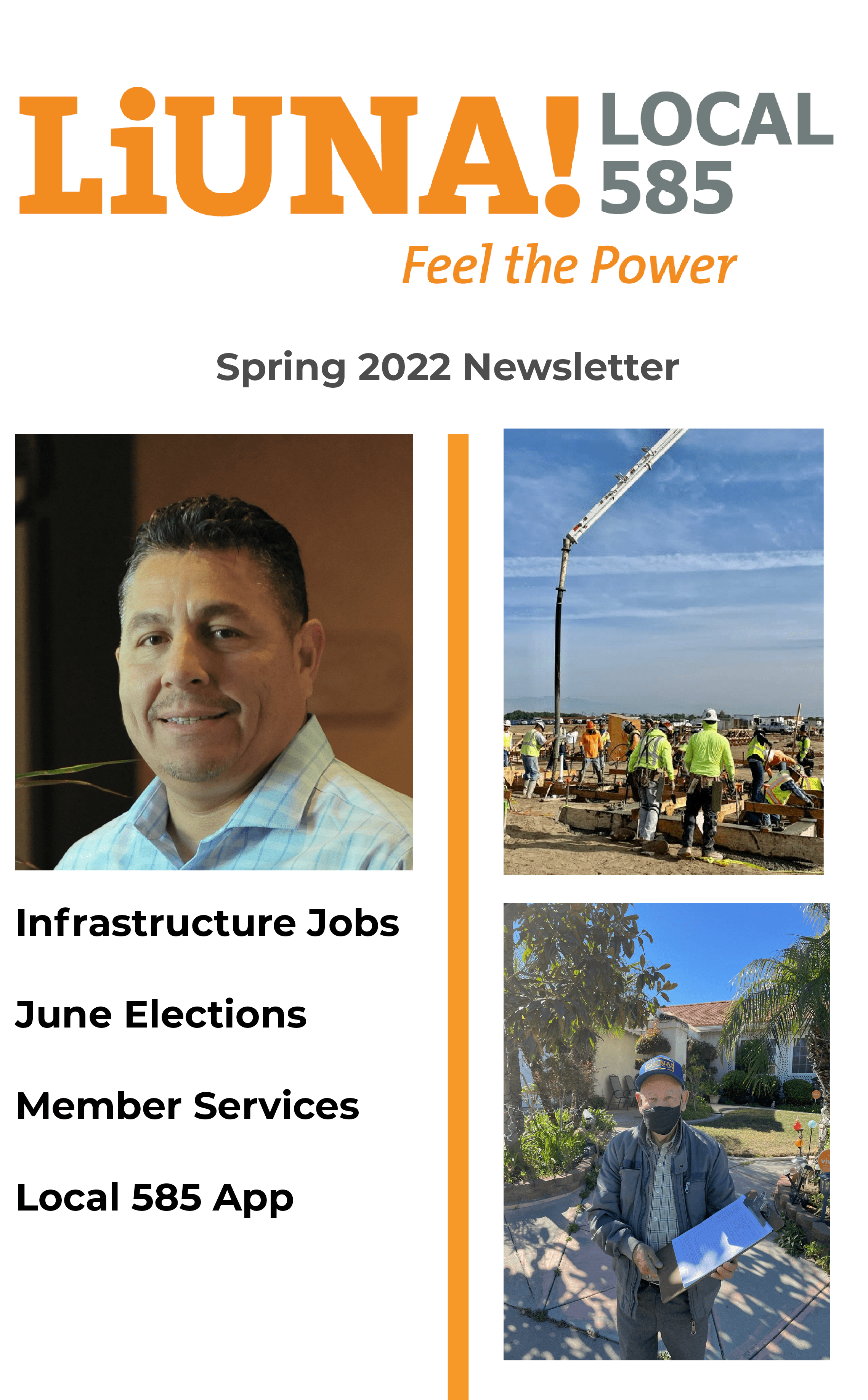 By providing your email and/or phone number, you confirm your consent to receive messages, from LIUNA & its affiliates, including any autodialed call, text message, or email about important matters, including your contract, benefits, union operations, political and legislative matters. You can opt-out at any time.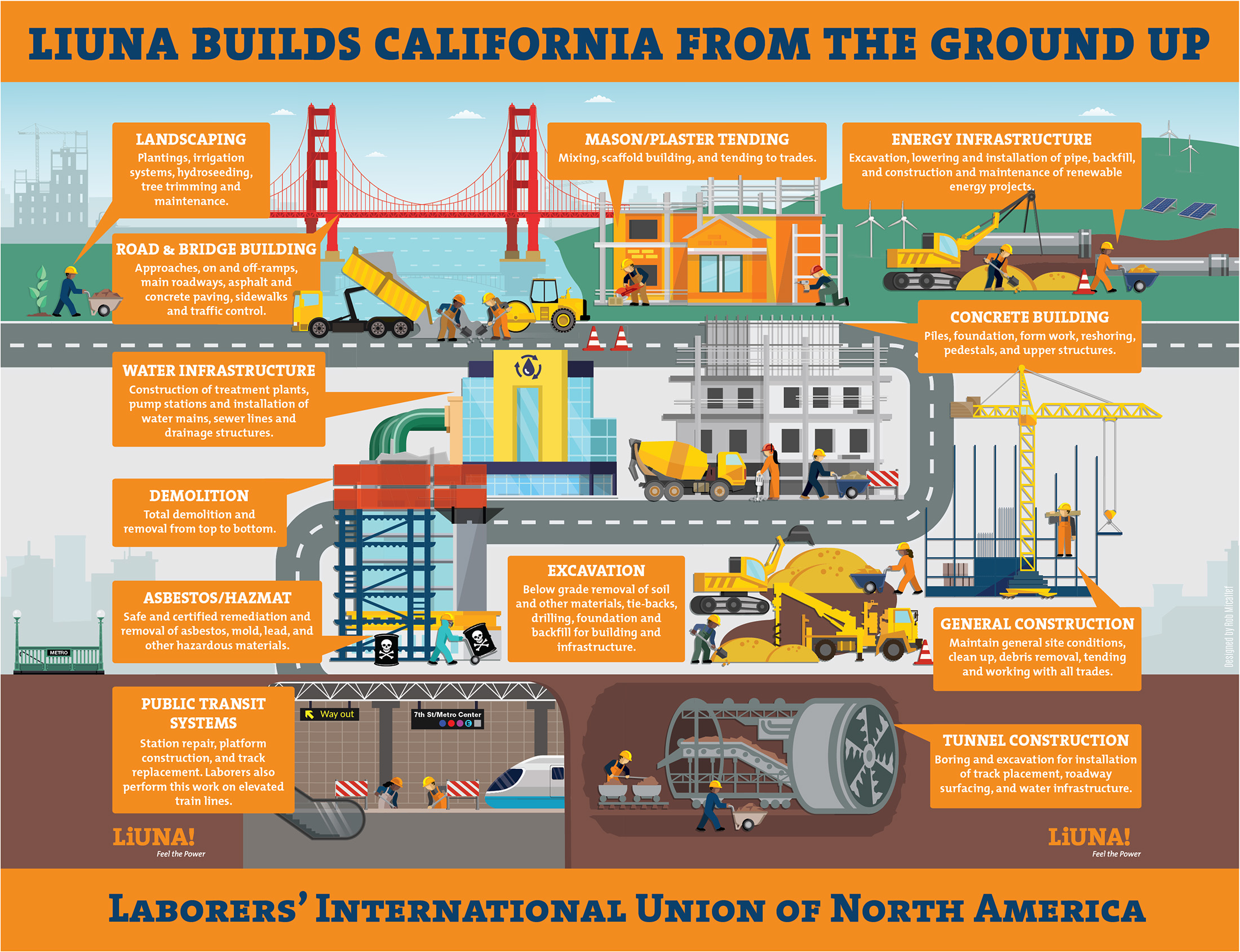 We are currently having technical difficulties with our online and app dues payment system. If you are having an issue paying your dues online or through our app, please call our office to make a payment at (805) 643-5487.

General Membership Meetings will be held on the 1st Tuesday of the month at 7 p.m. Please download our new mobile app to get meeting reminders
Local 585
Office: 21 S. Dos Caminos – Ventura, CA 93003
Phone: (805) 643-5487
Fax: (805) 643-9426
Staff Info
Anthony Mireles – Business Manager, Secretary Treasurer
Bill Ceja – President / Business agent
Andy Castillo – Business agent
Isabel Serrano – Office Administrator
Saleena Valenzuela – Secretary
Hours
Office hours are 7am – 12 pm
We are closed for lunch noon to 1pm
Reopened 1pm – 5 pm